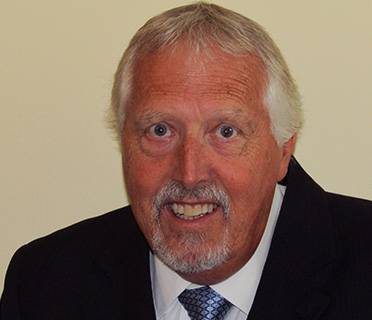 Brad Sterling
President
Brad retired from Royal Bank of Canada in 2015. During his 37-year career he enjoyed working in many varied positions including Personal Banking, Business Banking and operations. Brad was first diagnosed with prostate cancer in January 2009 at the age of 54. In March of the same year he underwent a radical prostatectomy, but by September his PSA levels were once again elevated and he was transferred to the care of the Tom Baker Cancer Centre. In August 2010 Brad qualified for a clinical trial and began 6 months of chemotherapy treatment combined with 18 months of hormone treatments. By January 2013 his PSA levels were climbing again and more treatment is expected to commence in 2016. With the support of his wife Wendi, who is a member of the Wives, Partners & Caregivers group and also volunteers with PROSTAID Calgary, they hope to be able to help others as they experience the cancer journey.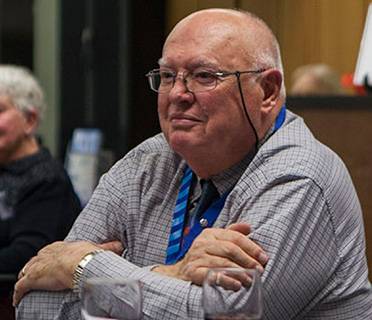 Dave Lunn
Past President
David Lunn was a biology teacher, science department head, and assistant principal with the Calgary Board of Education for over thirty years. He has coauthored several biology resources and served on numerous committees. After retiring from teaching he worked for a not-for-profit educational organization developing and implementing programs in energy and the environment for Canadian schools. Dave volunteers for PROSTAID Calgary and also for the Prostate Cancer Centre where he drives and hosts for the ManVan. When weather permits, you'll find Dave on a golf course every Monday and Wednesday morning, in and around Calgary.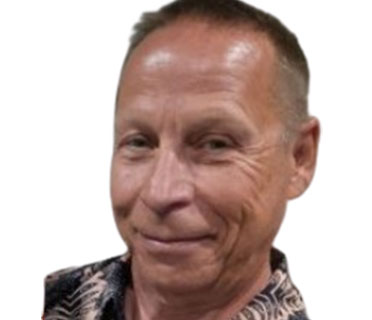 Richard Kaechele
Program Director
Richard comes to us with an extensive background as an Internet Marketing Specialist. He was the Senior Vice President and a fundraiser on a non-profit Board for 15 years. He is very knowledgeable about the effective use of social media and email marketing to provide education and awareness so those skills can be applied to this cause. Hobbies are golf and travel.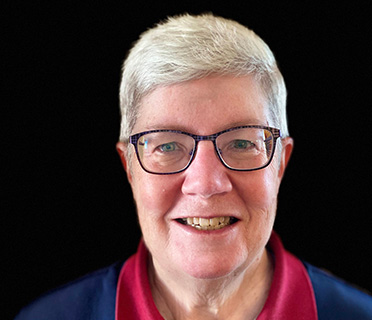 Leslie Kaechele
Treasurer
Leslie is now enjoying her retirement. She previously had a 25 year career with Royal Bank, working in various administrative roles in several departments. She also has over 15 years experience as a bookkeeper/treasurer both in private industry and in the not for profit sector. Leslie enjoys singing and is an active member of the Confederation Park 55+ Seniors Choir. When not singing or volunteering you will likely find Leslie out on a golf course. Leslie enjoys working with people and volunteering keeps her connected with work she enjoys. Volunteering with PROSTAID Calgary will give her new challenges and opportunities to help.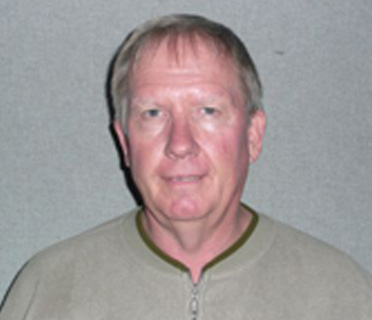 Ron Gorham
Director
Ron's 44 year Sales and Marketing career was primarily spent in the Business Communications Industry with such firms as Sharp's Audio Visual, 3M Canada, and Polaroid Corp. Diagnosed with Prostate Cancer in 1995, he opted for Radical Surgery as initial treatment, and followed up 8 years later with External Beam Radiation. He is currently under watchful care of the Tom Baker Cancer Centre.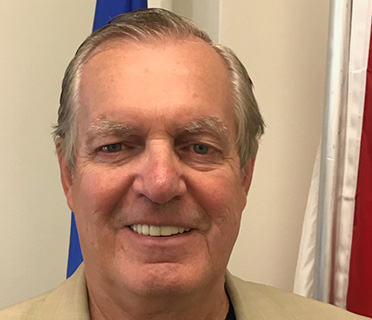 Terry Yuck
Director
Terry is a graduate from the University of Guelph with a BSc Agriculture (microbiology). He worked for many years in the investment industry as both a registered representative and a venture capitalist raising funds for numerous companies during their early start up. After being diagnosed with prostate cancer in 2016, he knows personally the effect that it has on an individual, his family, and the treatments needed. It is with this knowledge that he plans to help others successfully challenge and overcome this disease with education, understanding, and most important early detection.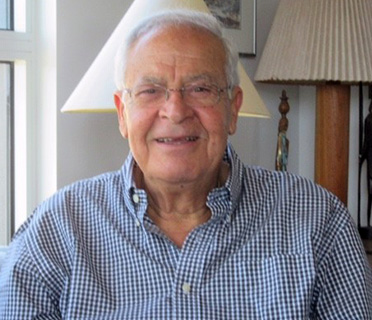 Fouad Aziz
Director
Fouad retired in 2002 from Nortel Networks Inc. in California where he was a vice president of operations. During his career he with Nortel he worked in Ontario, Quebec, Alberta and was transferred to the USA, California in 1998. After retirement he moved back to Alberta, he consulted with startup companies for several years, then fully retired in 2005. Fouad was diagnosed with prostate cancer in 2009, he underwent radical prostatectomy and Radiation therapy. Fouad has been a member of the Prostaid Calgary support group since 2009 and volunteers to help with new special events and new members.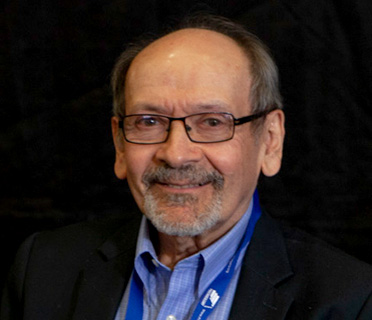 Antonio Martin
Director
Antonio is a retired University Professor with more than 40 years of teaching and research in biological sciences. He is very committed to serve the community and participates in several volunteering activities. Previous to his appointment as a Member of the Board, he has been in charge of the Prostaid Calgary Knowledge Library and has taken part in fundraising activities for the organization. Antonio was attracted by the work of Prostaid after losing some of his best friends to prostate cancer and realized the importance of providing support to patients affected by prostate problems and their family members.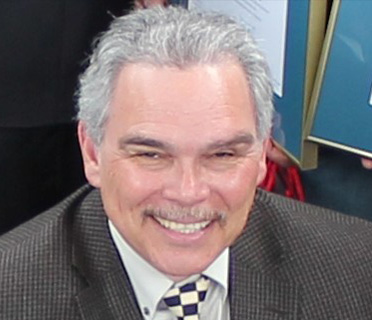 Bob Phillips
Director
Metis roots, Winnipeg Manitoba. Raised, educated and employed in Calgary and Edmonton. Career, Indigenous Relations – Industry Liaison. Prior: City of Calgary Police Constable and Calgary Transit. 1974-1981. Indigenous Relations Liaison in three sectors: Two major Oil and Gas Companies, Calgary – Amoco and Burlington Petroleum's – Indigenous community program development and Oil & Gas project notification – 21 years Calgary. 1981-2002 Government of Alberta – Alberta Research Council – Indigenous community program development – 10 years Edmonton. 2003-2012 Metis Nation of Alberta – Provincial Industry Consultation Liaison – 4 years in Edmonton. 2013-2017 Retired in Calgary 2017 with wife Paulette. Two daughters and grandchildren nearby.